Waterfalls, expansive ranges, pristine bushland and one of Australia's healthiest populations of koalas — Maleny has a lot to offer each and every traveller.
Combining this with a rich history, the Sunshine Coast hinterland is filled with opportunities for new experiences.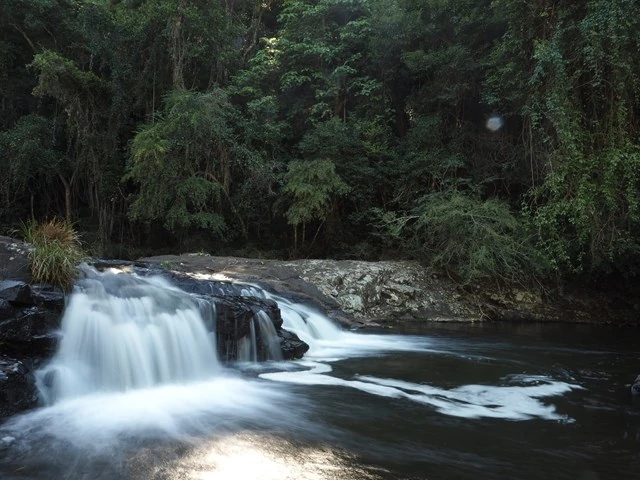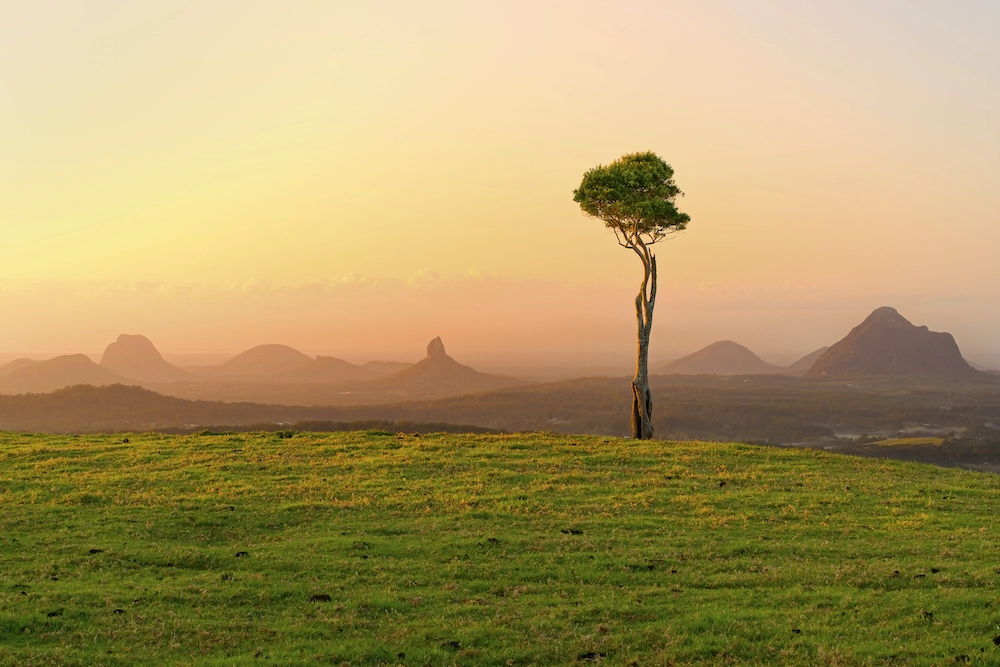 The heart of dairy country, this picturesque region is renowned for its stunning backdrops, scenic drives, and beautiful, nature-immersed experiences. Around 85km and a beautifully scenic drive north from Brisbane, Maleny sits within the Blackall Range, interspersed with rainforests and natural waterfalls.  And of course, its artisan foods, local and organic produce, and wineries — which match this beautiful landscape perfectly.
With rich pastures, a warm climate, and the perfect balance between sun and rainfall, the Sunshine Coast has long been one of the country's most renowned dairy producers. Jump on a farm tour and watch the farmers in action. Or, book in a cheese tasting for a glimpse of what the region is known for. Finish up with lunch or an ice cream at Maleny Food Co, where you can take home all your favourite cheeses from their in-store fromagerie.
If you're a food lover looking for a weekend getaway, Maleny has a bustling high street full of cafes and restaurants featuring local and organic produce. Maple 3 Cafe is the townships staple, check out their specials board for those homestyle favourites and their counter cases for all your classics. If breakfast is your main affair, head to Shotgun Espresso for the best coffee around then head over the road to Monica's for an epic all day breakfast. 
Does the thought of a chilled glass filled with amber nectar get you all excited? Then Brouhaha Microbrewery should be on top of your list. Chow down on the Wagyu burger or graze away with the Ploughman's Platter made with fresh and locally sourced ingredients. Fancy yourself more of a wine aficionado? Stop in at Maleny Mountain Wines or Flamehill Vineyard Montville to sample a range of reds, whites, fortified and dessert wines from Australia and around the world.
For adventurers, Maleny and surrounds are home to some of the most scenic walks in the region. Known for its picturesque landscapes, natural waterfalls and numerous trailheads, there are so many magical spots to check out on your next visit to the hinterland, so lace up, pack the trail mix and plenty of water and get out and explore. 
Below are some of our favourite walking trails throughout the region. Some other highlights include Mt Ngungun, Booloumba Falls and Gheerulla Falls.
Arts, Music & Entertainment
Maleny has a rich history in arts and music, with the Maleny Folk Festival being the predecessor of the Woodford Folk Festival. Today, venues like Maleny Lane, Finbars, Club Acoustic at the RSL and the annual Maleny Music Festival keep that spirit alive. These venues regularly host local, national, and international acts. Maple Street plays home to a number of art galleries including MAD Gallery and Ben Messina Photography as well as Peace of Green, a collective showcasing local artists.
Maleny Botanic Gardens and Bird World
Meander through some gorgeous gardens featuring a panorama of waterfalls, ponds and colourful plantings. Maleny Botanic Gardens and Bird World is perfectly placed in idyllic rainforest surroundings which boast views of the spectacular Glass House Mountains. Take a moment to visit the aviary and appreciate all the colourful, native and exotic birds.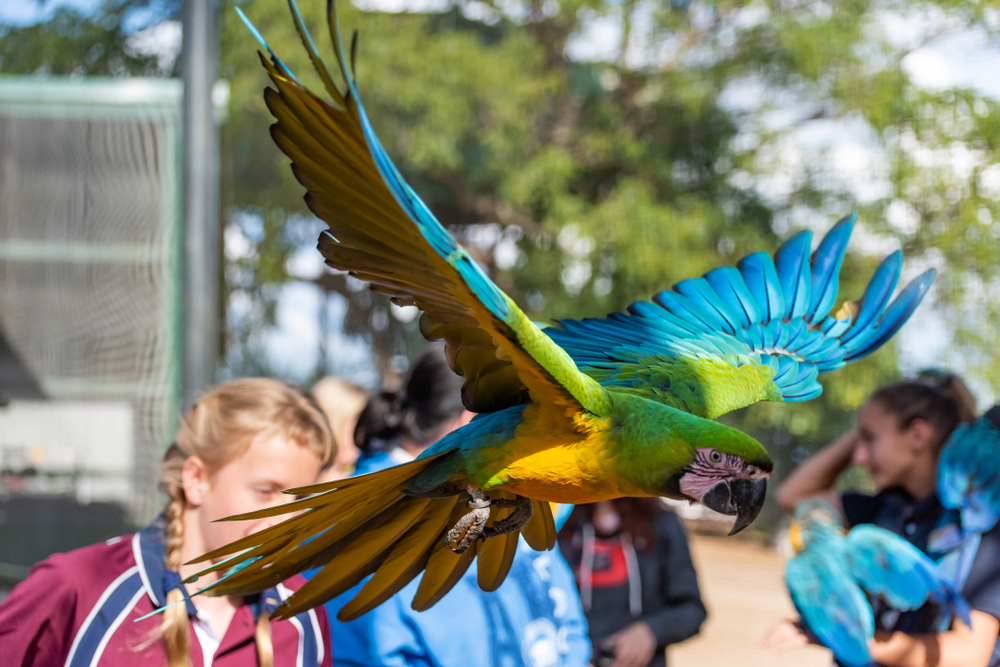 Follow us on
Instagram

to keep up with what's going on at the Estate, Special Events and Promotions.