Maleny Country Estate Weddings
The Sunshine Coast hinterlands newest exclusive Wedding and Accommodation Venue.
Congratulations on your engagement and thankyou for considering Maleny Country Estate for your special day.
Situated on 185 acres of lush landscape and rolling hills, overlooking uninterrupted views of the Blackall Range, Maleny Country Estate is the wedding venue you have dreamed about. With multiple spaces expertly curate to provide the perfect backdrop and atmosphere for your big day. 
From the moment you enter down our green and golden driveway, lined with towering liquid amber trees and aged rock walls, you're transported to another world. Century old figs and towering pine trees engulf you, creating a truly idyllic landscape.
As the regions only venue with onsite accommodation for up to 75 guests, there will be no need for shuttle buses, designated drivers or expensive taxis back to the city.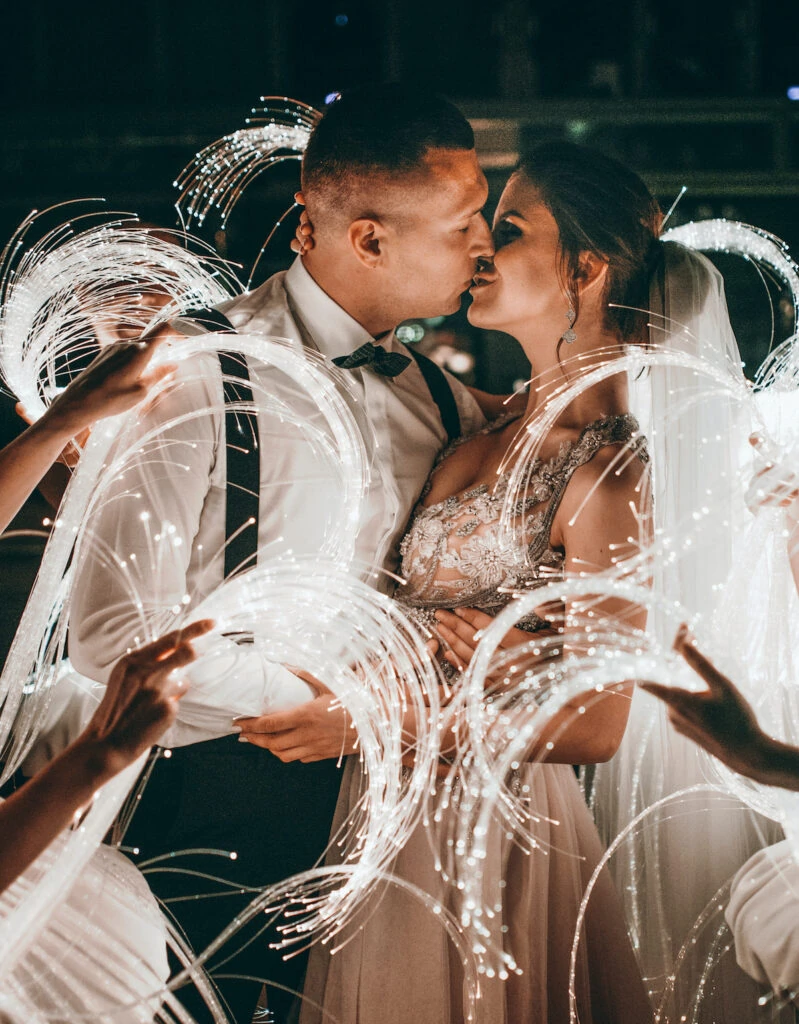 Say "I Do" in one of our four stunning ceremony locations within the grounds. And rest easy as we can ensure, there is always wet weather options for when plans change.  
Each space offering a unique experience tailored to your own personal style and taking full of advantage of landscaped gardens, towering trees and of course the panoramic views. Your guests will be blown away by the natural beauty and charm on your special day.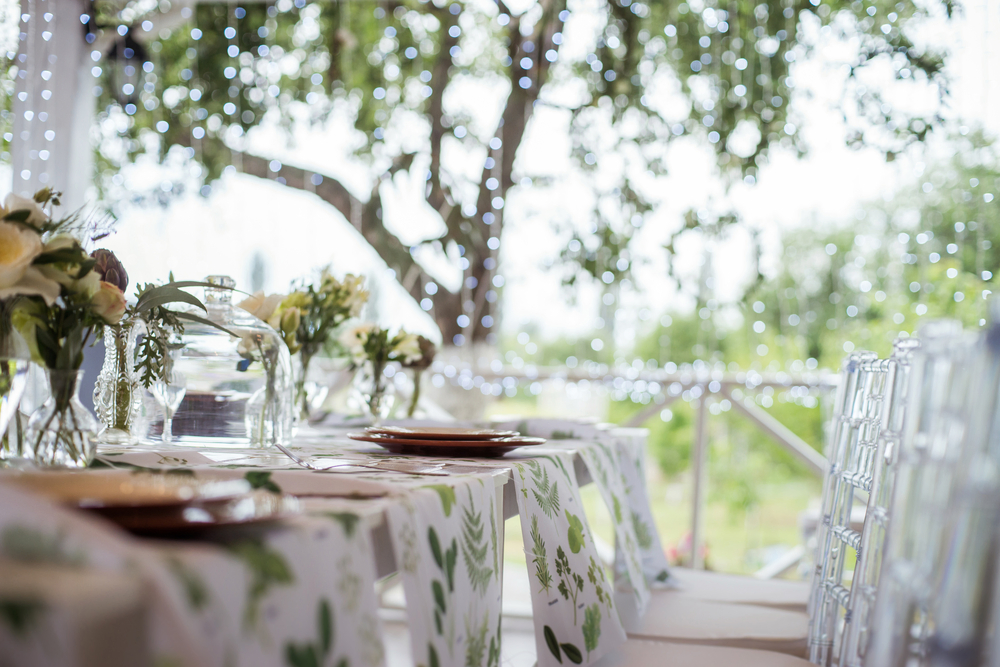 This stunning outdoor space set beneath our huge Pecan Nut and Poinciana trees, speckled with warm white fairy lights and landscaped gardens. Say "I do" as the sun peeks through the trees, casting ambient light and a natural afternoon glow. The Garden Terrace is a flexible space and can be styled to suit any theme.
Coming in 2023 – Our stunning undercover ceremony option, perfectly positioned and designed to capture the spectacular views and afternoon sunsets. The Pavilion is the perfect space for all weather, with high pitched ceilings, open walls, and 360 views, you will have everyone's eyes on you and the perfect backdrop for exchanging your vows.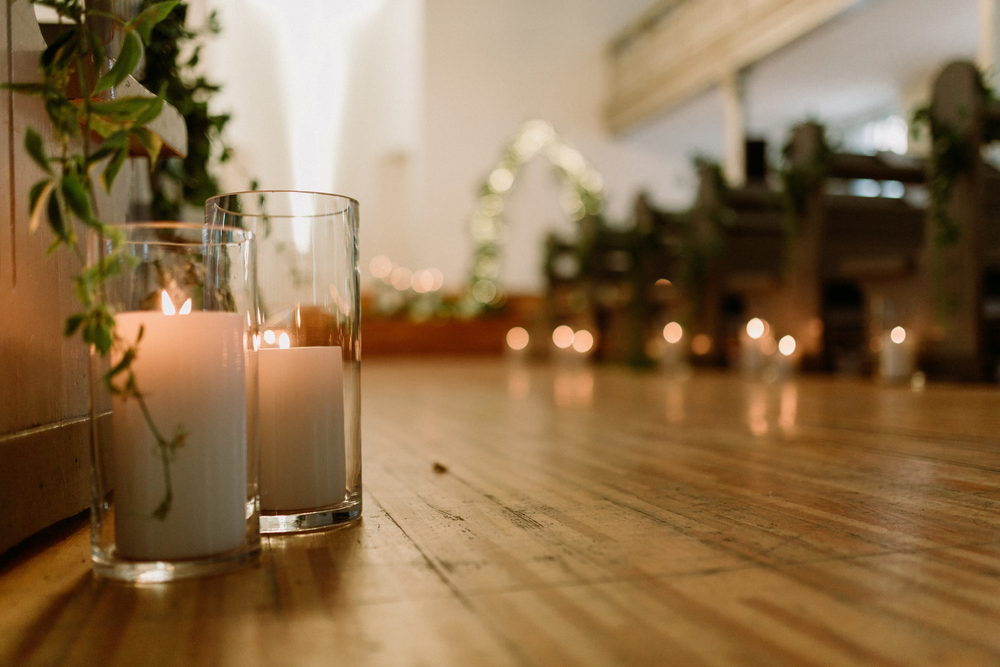 Built in the 80's with sky high ceilings, original stained-glass windows, timber carvings and bell tower, St Albertus Chapel is the traditional ceremony space you have been looking for. Surrounded by lush green lawns and manicured gardens perfect for capturing those beautiful wedding shots and taking in the view.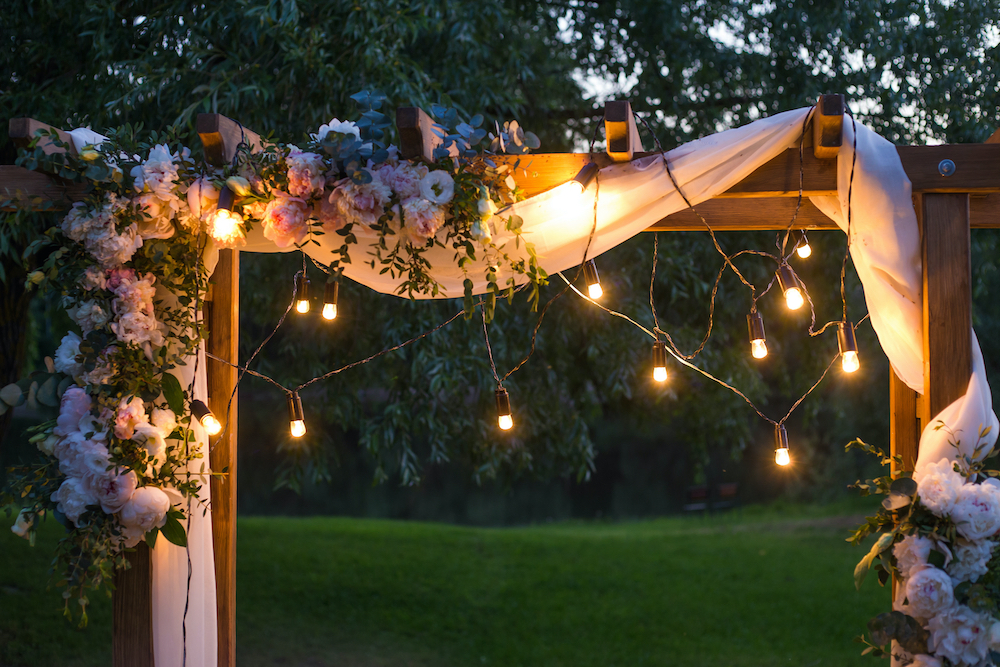 No need to create your perfect backdrop, The Lawn's panoramic views looking over the Blackall Range and the rolling hills will do it for you. The elevated lush green lawn and surrounding gardens are the perfect accompaniment to your dream outdoor setting. Our 'blank canvas' space allows you to create your dream ceremony. 
Maleny Country Estate boasts two main Reception spaces designed to allow for any wedding style.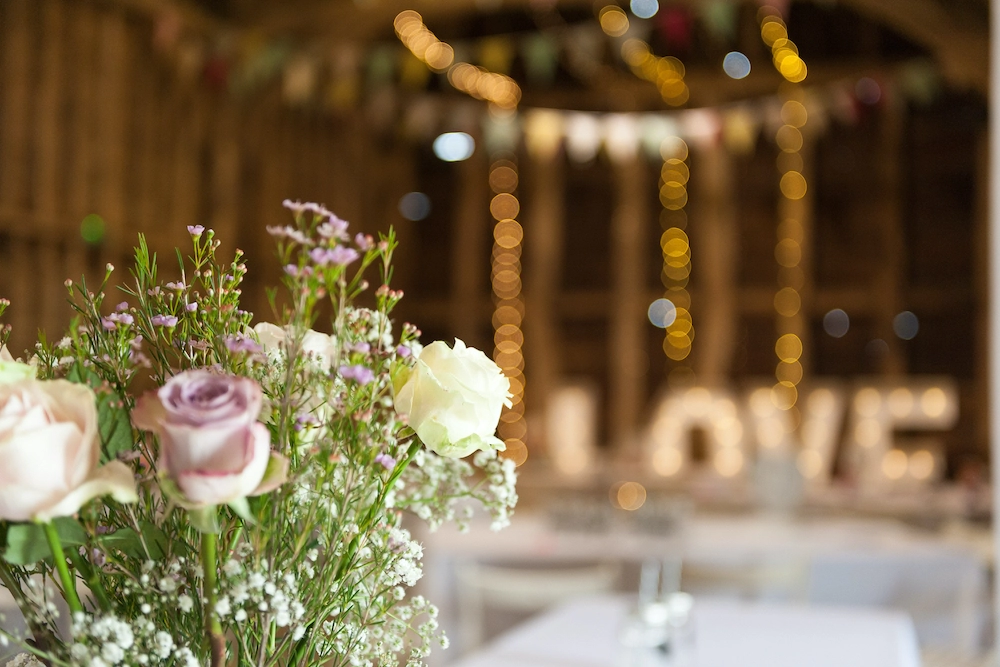 The newest addition to Maleny Country Estate, our purpose-built Reception space has been designed with wedding parties in mind. Walking in to the large and open space you are met with sky high gable ceilings, wrap around glass bifold doors that open onto the huge deck overlooking the range and estate. Muted white walls and warm timber floors ensure a perfect backdrop to any colour palette or theme. 
Fit out with full amenities block, cloak room and private bar you and your guests can sip on champagne and dance the night away on the sprung timber floors, take a seat by the open fireplace or head out to the deck to soak in the night sky.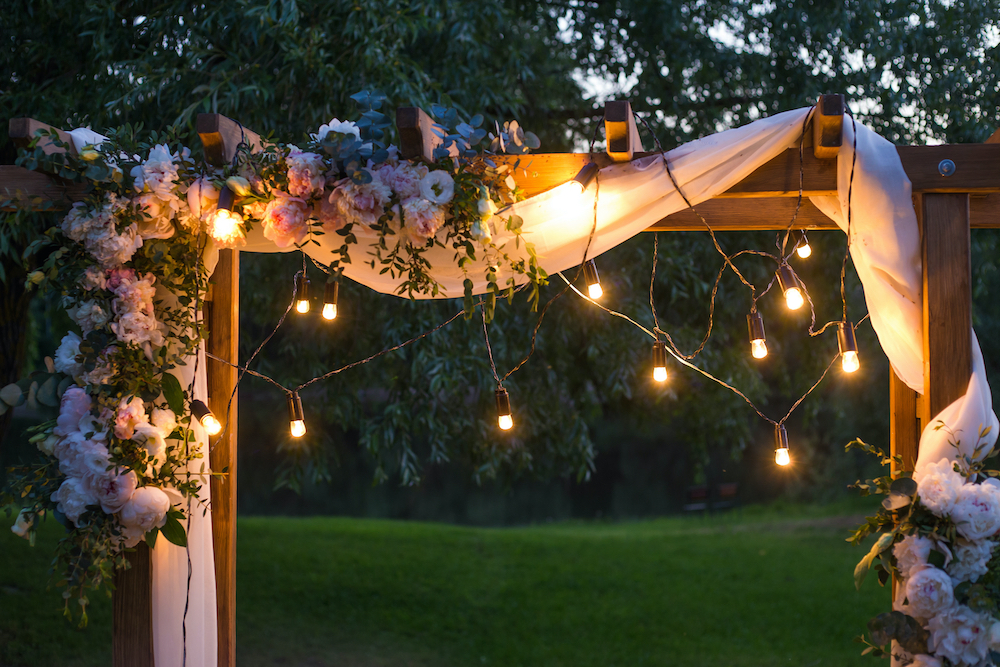 The Lawn is the ideal space for creating an intimate and magic atmosphere for any size group. Don't want formal dining? Set up long tables speckled with candles, elegant florals and whimsical lighting for a family style dining experience or pair it back with cocktail style setting and focus on the important things like champagne and dancing under the stars.
Want to bring the outside in? Set up your marquee or Sperry tent and create the reception you have dreamed of. We stay up to date on current trends and can partner you with suppliers who will make your wedding day dreams come true
We know that having the right space and atmosphere to get ready in is paramount to the perfect wedding day.
Welcome to "The Estate House". The jewel in our crown and our favourite suite on the estate, our luxury bridal suite, situated on the upper level has been carefully designed and transformed with bridal parties in mind.
Our purpose designed makeup room, fitted with 3 full stations and front lit mirrors make it a breeze for your hair and makeup artist to set up and do their magic. The estate house boasts 5 bedrooms, 3 bathrooms, 2 full kitchens and 2 large living spaces, giving you and your party all the space, you need to spread out, sip mimosas and enjoy getting ready together. 
Don't think we forgot about the groom's party, we have you sorted too. Our fully self-contained hotel-style studio rooms have been designed as a relaxed and calming space for the groom's party to get ready in style. Positioned in a private location away from any other buildings, our apartment block features 3 double rooms with all the luxe amenities you will need. Well-lit interiors with a rustic country theme, you'll find rich earthy tones and muted neutrals to complement any groom style photos.
Take in the views and surrounding grounds, overlooking our horse and pony paddocks and vistas out to the Blackall Range. Enjoy the afternoon sunshine oozing over the private deck, while you sit back with a whiskey or a cold beer, surrounded by your favourite people.
Honeymoon Suite Accommodation
The perfect way to wind up your big day, down a private tree lined driveway, our romantic stone cottage awaits. You are welcomed by floor to ceiling stone walls, modern furnishings, and its cosy interior. Snuggle up by the fireplace or unwind together in the couple's soaker tub. Climb into luxurious linens and soak in the memories of your big day as you celebrate the start of your new life together.
No need for designated drivers, taxis or shuttle buses! Comfortably sleeping up to 70 people, our range of on-site accommodation makes finding the perfect place to stay so simple. 
Contact us for Wedding and Accommodation Packages
Interested in holding your special day or staying at Maleny Country Estate?
Enter your details below and we'll be in touch.
Follow us on
Instagram

to keep up with what's going on at the Estate, Special Events and Promotions.